Microsoft Lines of Business
Vector has been a leading, strategic Microsoft Authorized Replicator for over 20 years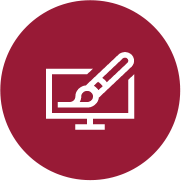 ODR\OEM
Microsoft's partner ecosystem includes multinational OEMs, local device partners and OEM Distributors and Resellers. These partners are responsible for the preinstallation of Windows, Office, Server and other software on customers' devices. Vector has been providing Authorized Replicator services to these partners, worldwide, for many years including manufacturing and distribution of software kits, distribution of genuine identification labels, processing of returns and other related services.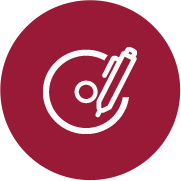 ADP
Microsoft appointed Vector as one of only four Authorized Disc Providers worldwide. ADPs are responsible for replicating and supplying discs using Coherent Diffractive Imaging (CDI) technology which allows a Laser Beam Recorder to produce holographic images. This technology provides strong security protection for Microsoft's Intellectual Property by making it very difficult to counterfeit discs with this technology. Vector is one of the leading ADPs for Microsoft.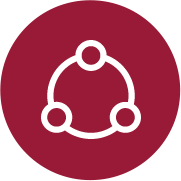 Embedded
Microsoft has a strong Windows Embedded Channel, also known as Windows IoT, which is a family of operating systems designed for use in embedded systems. OEMs and OEM Distributors license the software to be pre-loaded on their hardware and Vector is providing the kits that Embedded OEMs and Distributors need.
Vector Engineering & Technologies
Vector Engineering and Technologies is one of Microsoft's leading strategic Authorized Replicators (AR). Vector has been an AR for over twenty years, and during this time has expanded its portfolio to include many of Microsoft's channels and lines of business. Vector's product catalog includes over twenty languages, and the Company ships to over seventy countries worldwide. Vector prides itself on a commitment to high quality, fast lead times and excellent and personalized customer service.